By Julius Luwemba
Added 9th July 2020 04:03 PM
The sanctuary runs on a sh2.8b budget in normal circumstances, most of which is got from donations and tourists who visit the island

Dr. Titus Mukungu (right) of Ngamba Sanctuary receiving food donations from representatives of African Gold Refinery. Photo by Julius Luwemba
The sanctuary runs on a sh2.8b budget in normal circumstances, most of which is got from donations and tourists who visit the island
Following a series of stories published in the New Vision, which highlighted the plight of Chimpanzees at Ngamba Island Sanctuary, private individuals and organisations continue to donate cash and food items towards the chimps' welfare at the sanctuary.
"We have so far received in kind donations from African Gold Refinery, Damanico Company, Tian Tang Group Of Companies, Ruparelia Foundation and Shree Kutchi Leva Patel Samaj Company. We also received big donations from Entebbe Zoo and Myende community, all totalling close to sh50m," noted Dorothy Basemera, the guest relations officer.
She added that African Gold Refinery has been providing food items to the chimps for the past two months.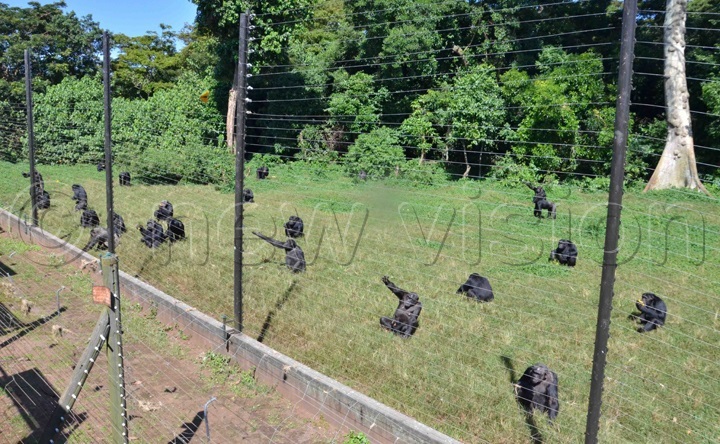 The sanctuary which no longer receives tourists due to COVID-19 spends sh26m on feeding chimps every month. It has also been hit with the rising water levels, engulfing over 20% of the 100-acre piece of forested land.
"And we believe that water levels are still rising, at least for the next couple of months," noted Dr Joshua Rukundo the executive director of Chimpanzee Sanctuary and Wildlife Conservation Trust, which manages Ngamba Island.
He added that some of the electric poles around the sanctuary have been deluged in water, making it risky for either chimps to escape or allow external creatures to access the sanctuary.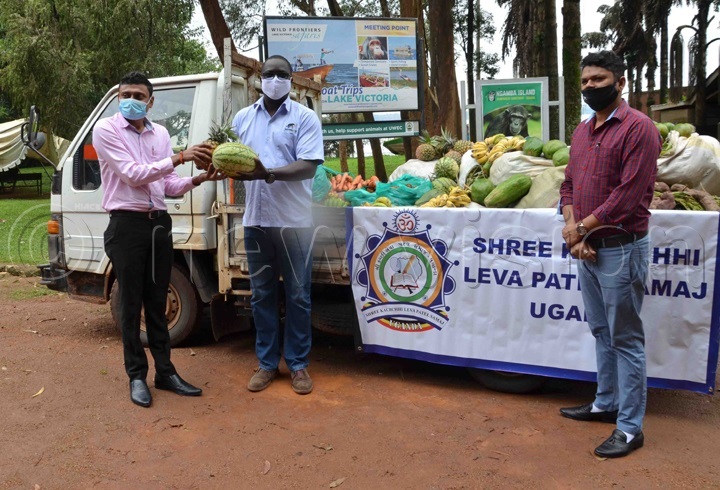 According to Rukundo, the sanctuary runs on a sh2.8b budget in normal circumstances, most of which is got from donations and tourists who visit the island.
"This time we asked for sh1.45b from the government to help sustain our operations for one year since we no longer get the income stream from tourism which was our main source," said Rukundo.
He further noted that professional assessment of the risk of flooding needs to be done before reconstruction and repair.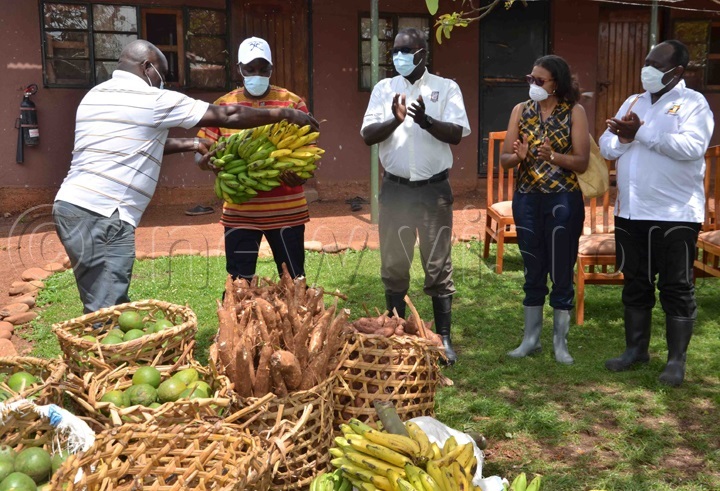 "We estimate this assessment to cost $10,000 (over sh37m) which will advise on what kind of pier, where to locate cottages and design of Gabions to protect against flooding effects," explained Rukundo.
During his tour around the sanctuary in May, Godfrey Kiwanda the state minister for tourism said the government was still committed to taking care of all wild animals at Entebbe Zoo plus the chimps at Ngamba Island.
"We are going to re-arrange our budget and also launch an appeal to raise funds for Ngamba Chimpanzee sanctuary. It'd be very embarrassing if we left the chimps to starve to death," noted Kiwanda.
Fill in your Name and Email Address to receive a Free Newsletter